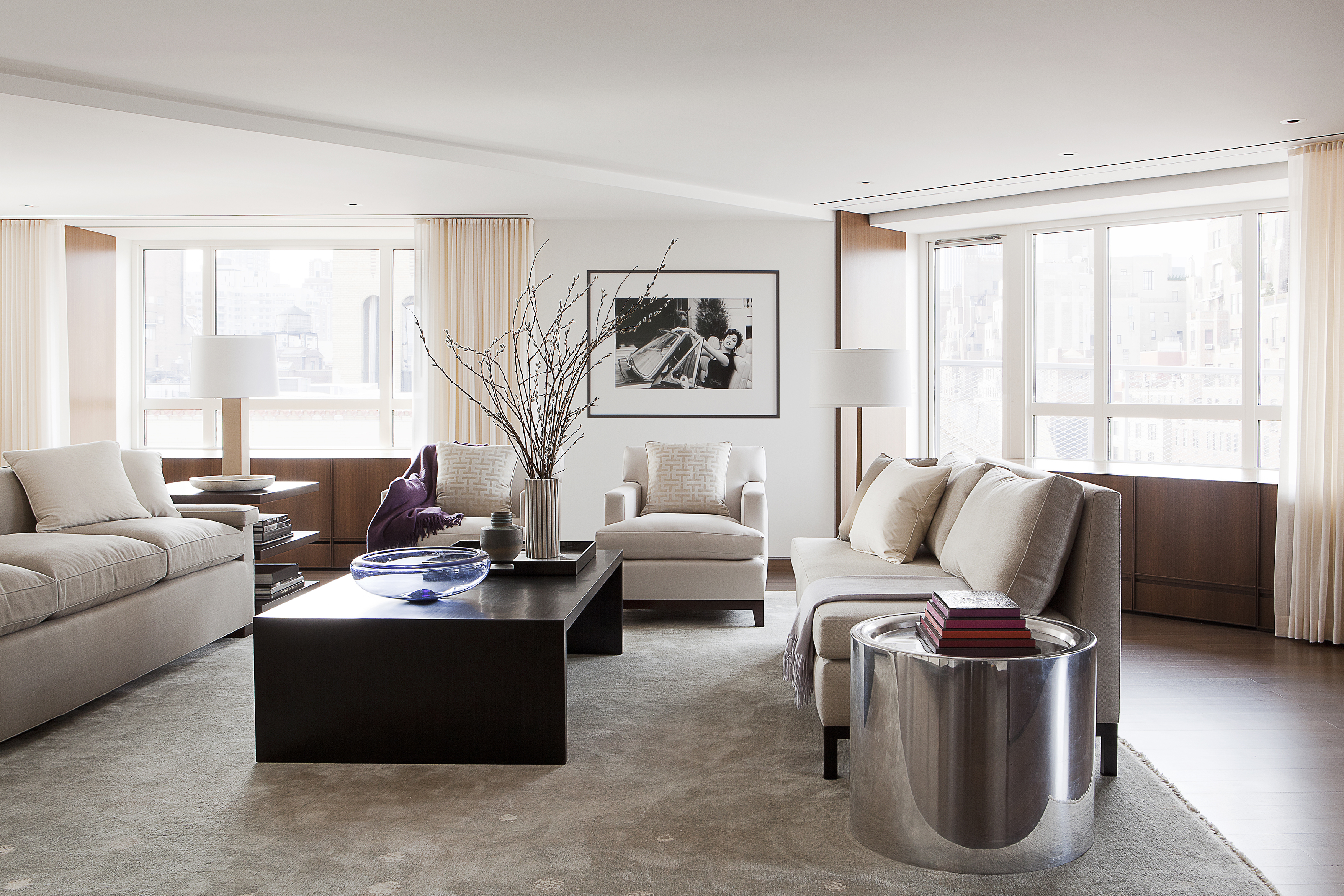 Scope: Residential Renovation
Size: 5,200 sqft
Role: Designer, while at S Russell Groves
Location: New York, NY
Duration: 28 Months

I joined a team at S Russell Groves to renovate and reconfigure several post war apartments for a high profile business woman and her husband. I was working with the team from the final phases of schematic design through to the project's completion. My role was assistant to both the head interior designer, Pamela Meeche; and project Architect Ryan Dunn.

My contributions to this project included design drafting, specification, fabrication review of several of the 22 custom furniture, 6 custom lighting fixtures as well as other various pieces which were commissioned for this project. I assisted the director of interiors by managing the logistics and insurance for all the furniture pieces as they were trafficked between trades persons, fabrication shops, the temporary storage facility and finally the residence. Additionally, I assisted with construction administrative drafting and general project coordination as the renovation was underway.